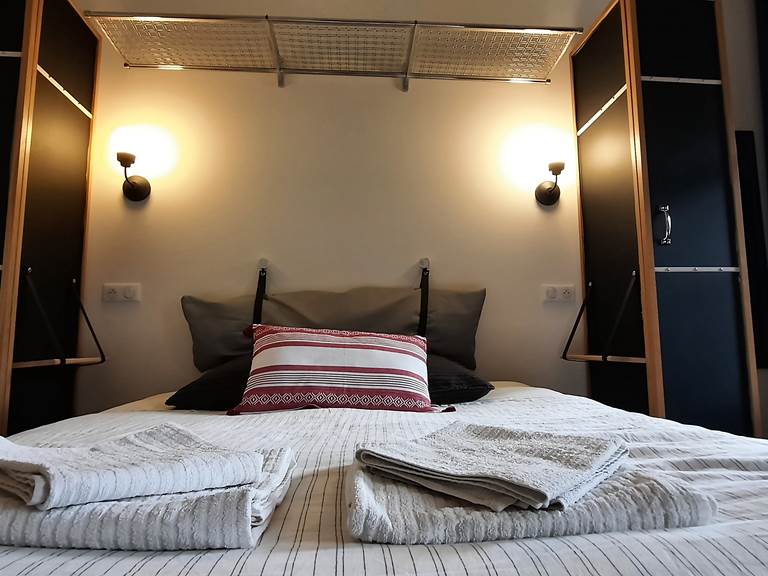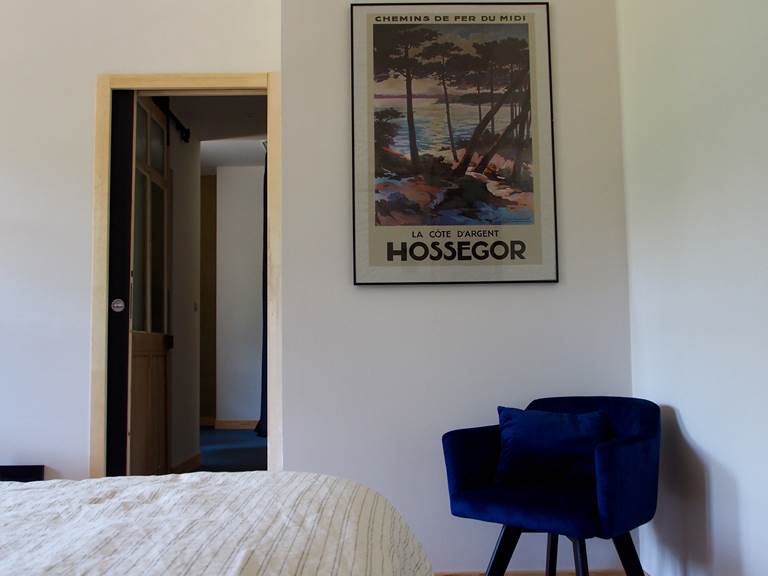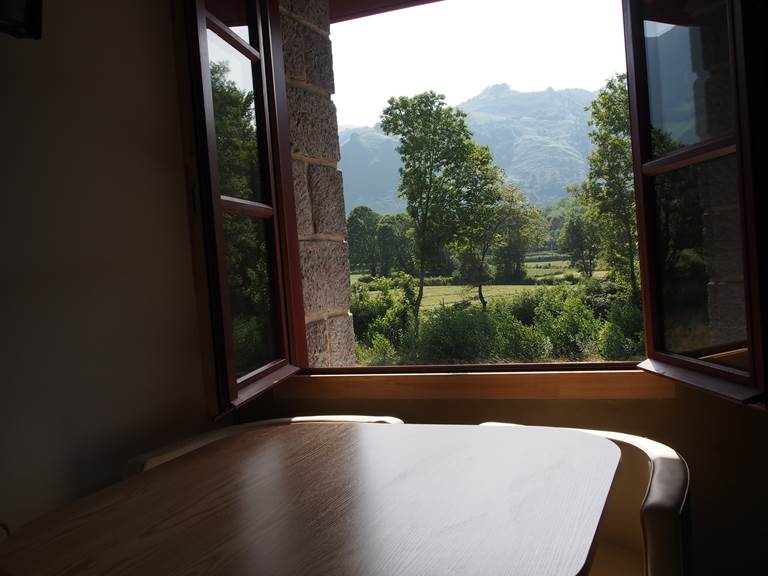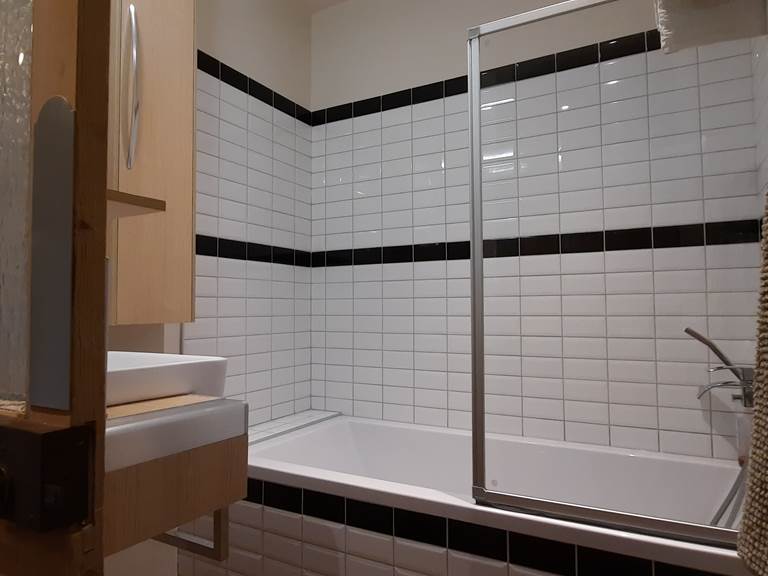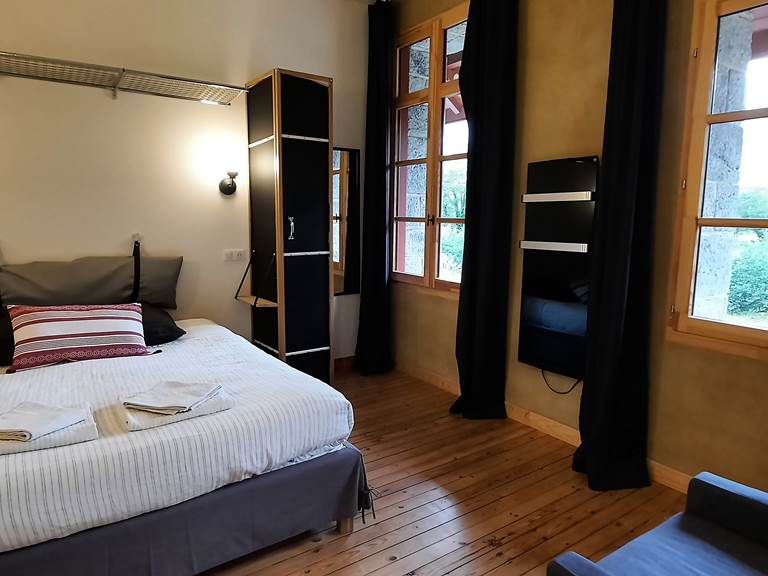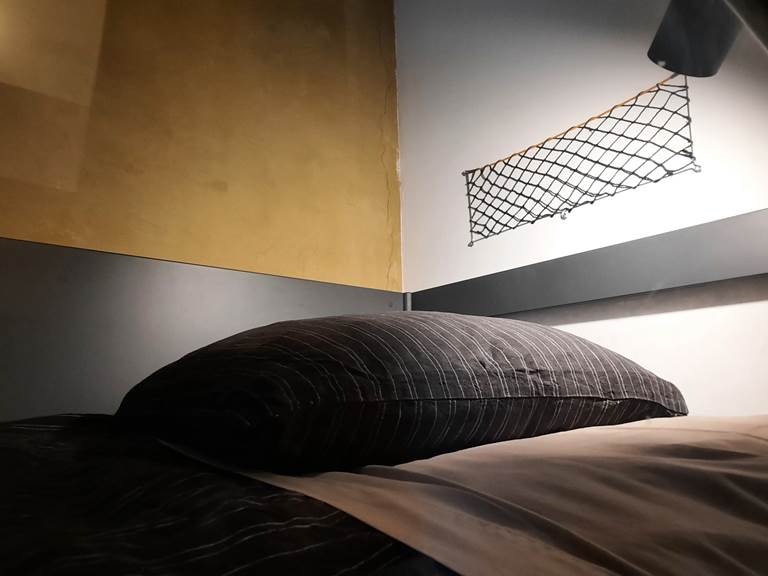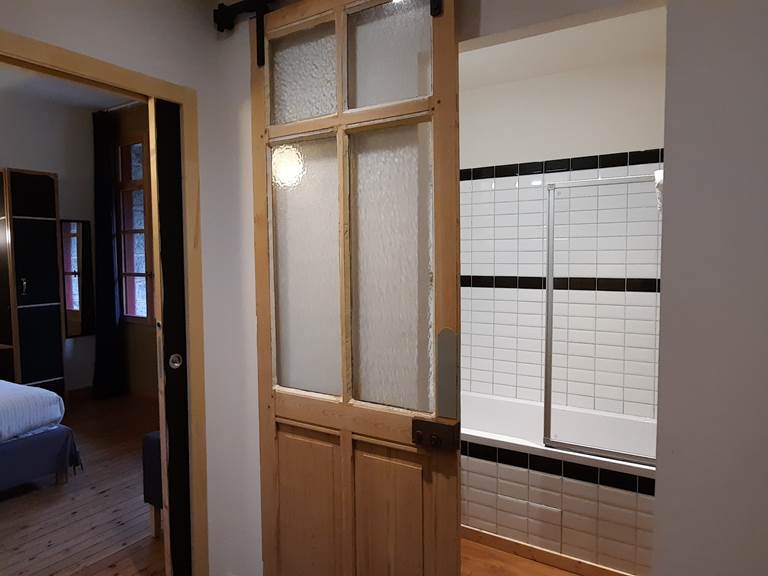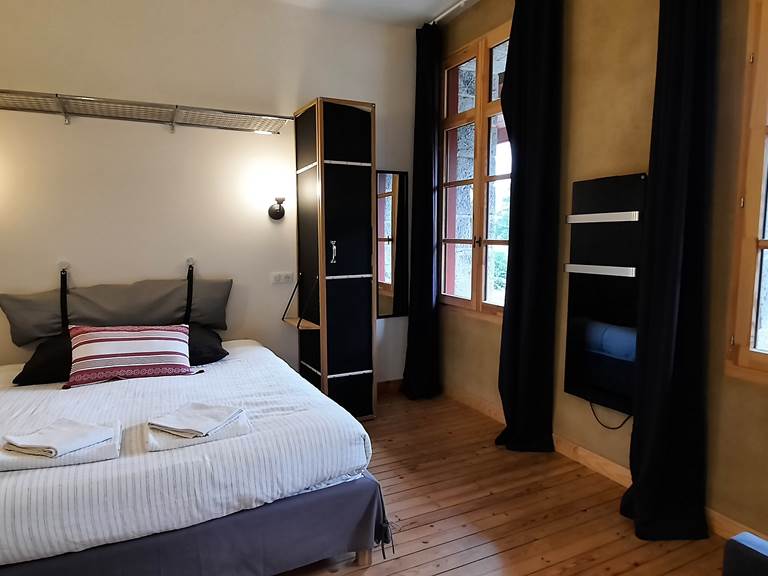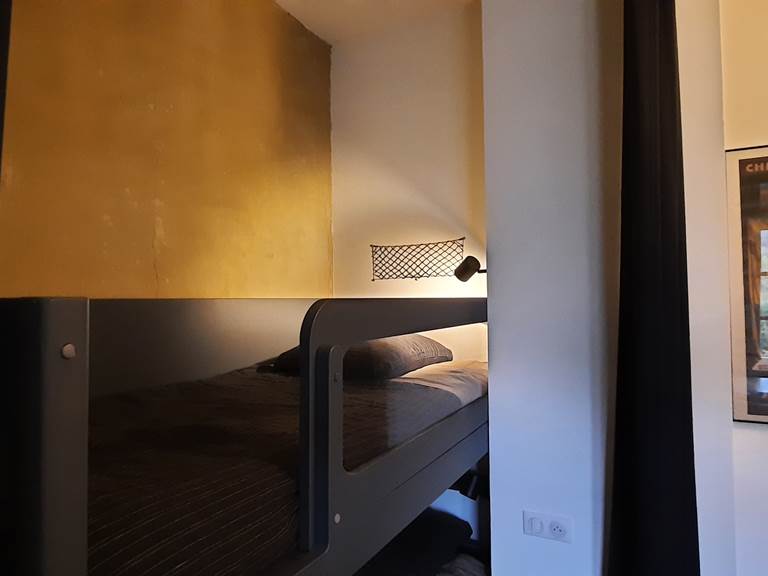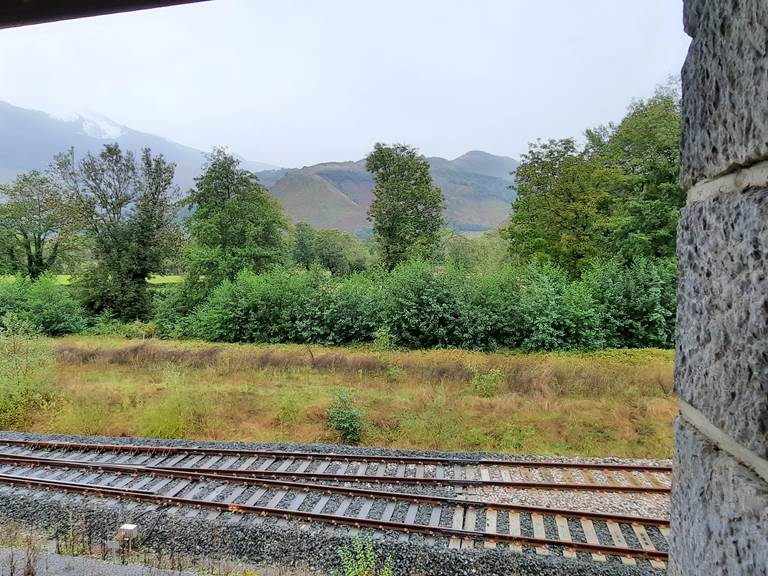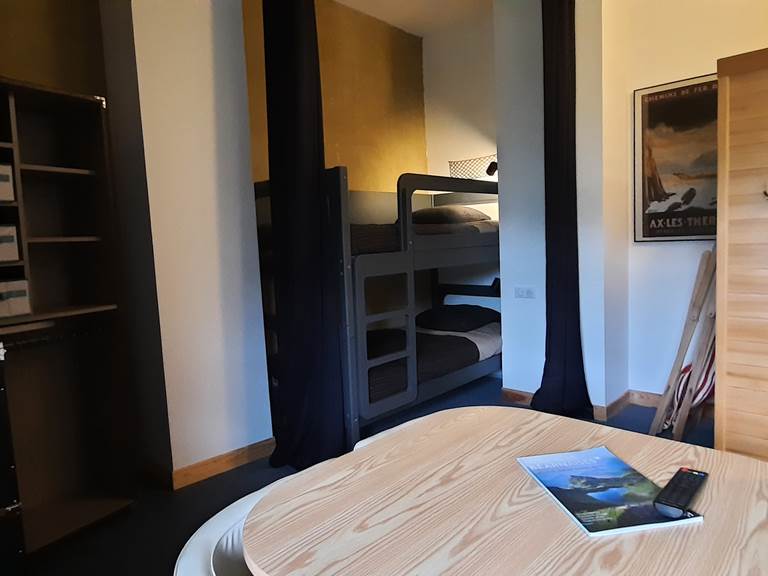 Suite familiale "Passejada"
Check-in Time 16:00 Check Out Time 11:00
Maximum Capacity:4 person(s)
Queen-Size Beds:1
Bunk Beds:1
Baby Cots:Yes

Book Now
Availability
Suite "Passejada"
Planvienguts in Passejada!
The family suite / double room "Passejada" means "Promenade" in Béarnais. It is located on the 1st floor of the establishment (access by stairs) on the track side . Covering an area of 37m2, it occupies two bedrooms, the bathroom and the linen room of the former SNCF official accommodation. You have seen on the left bank of the Gave d'Aspe, the Layens, Oelharissa, the hearts of Osse and Athas.
"Passejada" consists of 2 separate bedrooms (1 with a queen size bed, the other 1 bunk bed + drawer bed), a bathroom , separate toilet , private sauna . A lounge area with sncf benches is installed in the 2nd bedroom. The atmosphere of the double bedroom is reminiscent of a train journey (cupboard trunks, luggage racks, posters of the midi railways ...).

Fancy a family vacation in the great outdoors?
At "Transhumance &cie ", we love to bring families together in the hollow of the mountains!

Our tailor-made offer for families:
- Suites with 2 separate bedrooms (1 bed 160cm and bunk beds 2 or 3 places)
- a shared bathroom with a bathtub
- Children's menus
- Loan of outdoor equipment
- Books and board games available
- The reservation (under condition) of days at the leisure center, at the crèche or with a "baby-sitter"
- All children under 3 stay free (night in parents' room and free breakfast)
- Breakfast offered to all children up to 12 years old from a stay of 3 nights
- Parents of 3 children, we will be happy to advise you to share with you our enchanted Aspe Valley!

"Passejada" que'v perpausa 2 crambas (ua dab un gran lheit, auta dab lheits superpausats), ua sala de banh, comuns separats, a sauna. Que da sus eras vias deth trin e sus eras montanhas d'Òussa e d'Atàs.La decoracion dera cramba que'v brembarà lo viatge en trin dab cabinets-malas, aficas deus camins de hèr deu mieidia etc ...
A bèthlèu a noste!
Your Comfort, Our Services
Baby cot
Bath
Bath products
Child's bed
Free WIFI
Hairdryer
Non-smoking rooms
Sauna
Separate toilet
Television
TNT
Towel dryer
Special Offers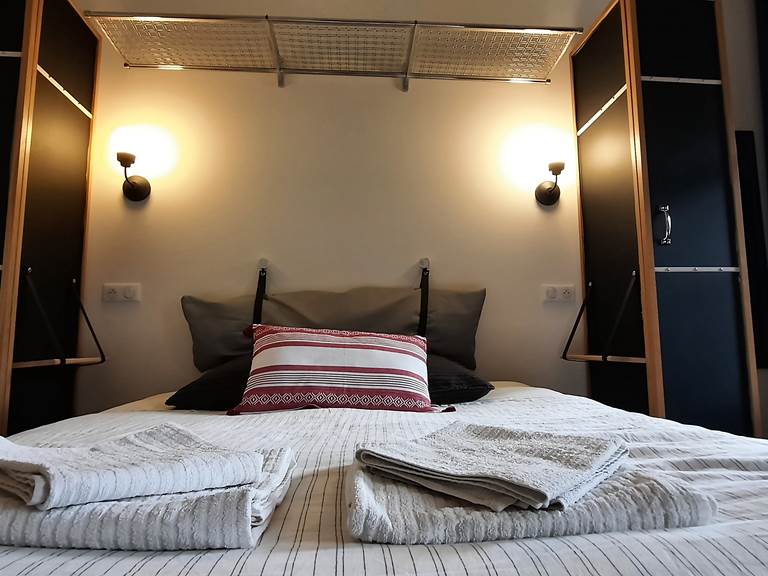 A partir de 4 nuits, 10% de réduction sur votre chambres et une petite attention supplémentaire ! Le petit-déjeuner est offert aux enfants jusqu'à 12 ans.
Loading in progress…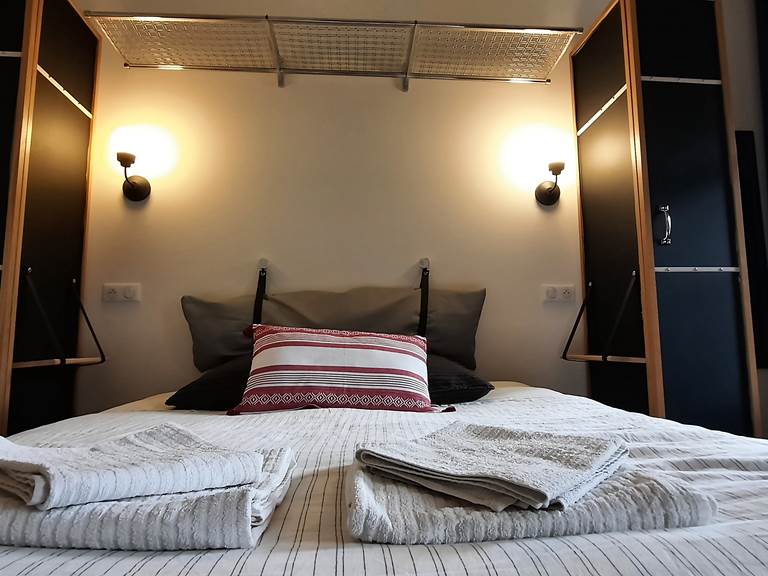 A partir d'un séjour de 4 nuits, 10% de réduction sur toutes les chambres et une petite attention supplémentaire ! Le petit-déjeuner est également offert aux enfants jusqu'à 12 ans.
Loading in progress…