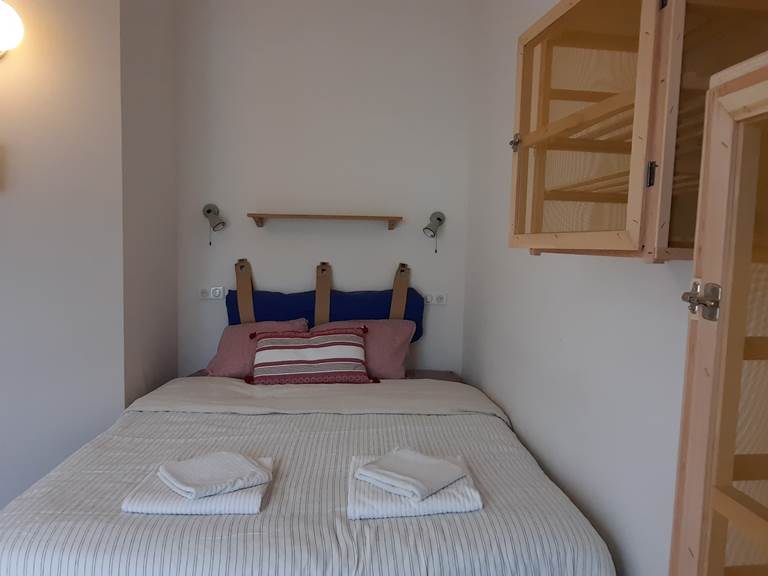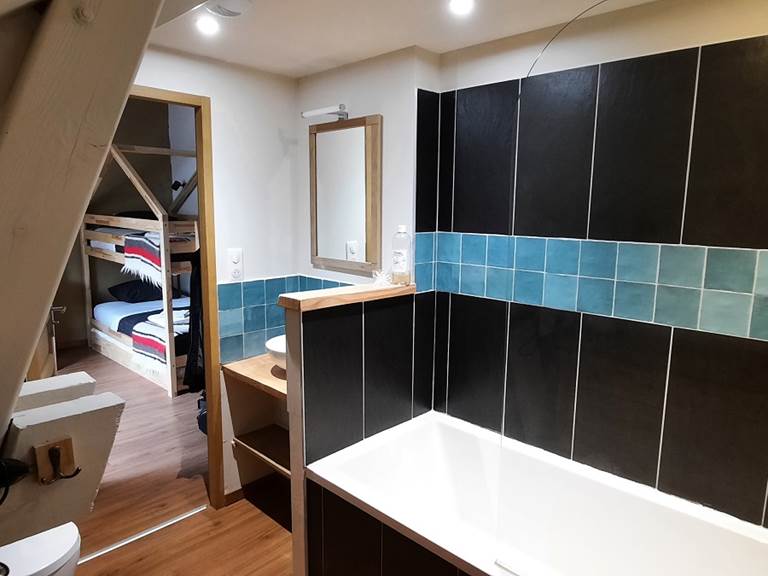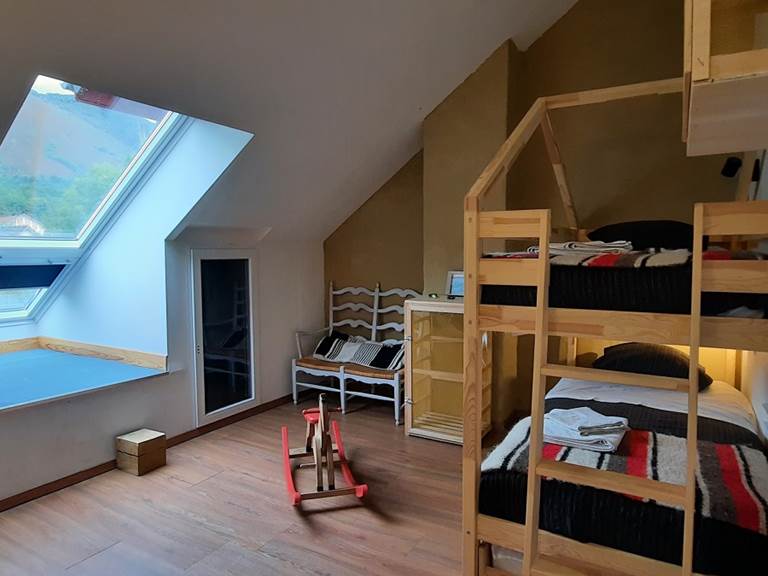 Chambre double supérieure ou twin "Pastoreta"
Check-in Time 16:00 Check Out Time 11:00
Maximum Capacity:3 person(s)
Single Beds:1
Queen-Size Beds:1

Book Now
Availability
Superior double or twin room "Pastoreta"
During the period of sanitary restrictions, the family suite becomes a double or twin in order to have room for a table.
The suite is made up of 2 bedrooms (1 with a double bed, the other with bunk beds) and a shared bathroom.
It thus offers a very comfortable space for 2 people or 2 adults and 1 child.
As soon as it returns to normal, Pastoreta will again be able to accommodate 5 people.
Adishatz ea bèthlèu!
Special Offers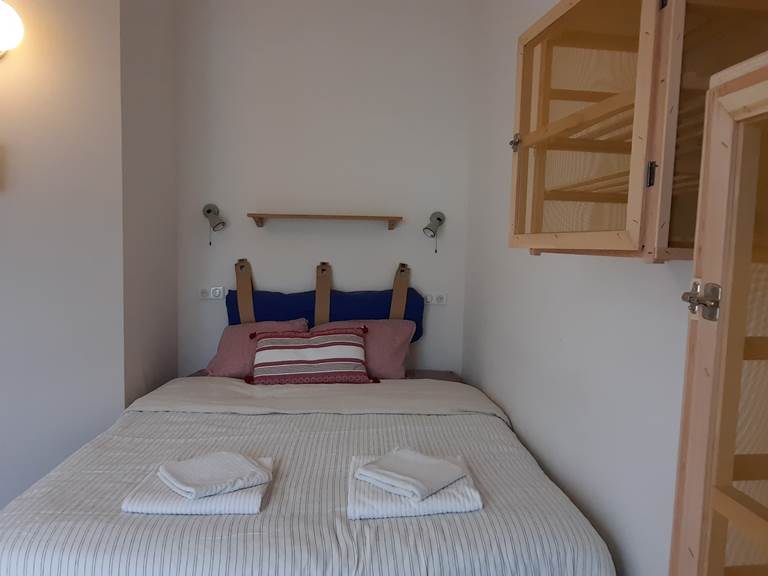 A partir de 4 nuits, 10% de réduction sur votre chambres et une petite attention supplémentaire ! Le petit-déjeuner est offert aux enfants jusqu'à 12 ans.
Loading in progress…