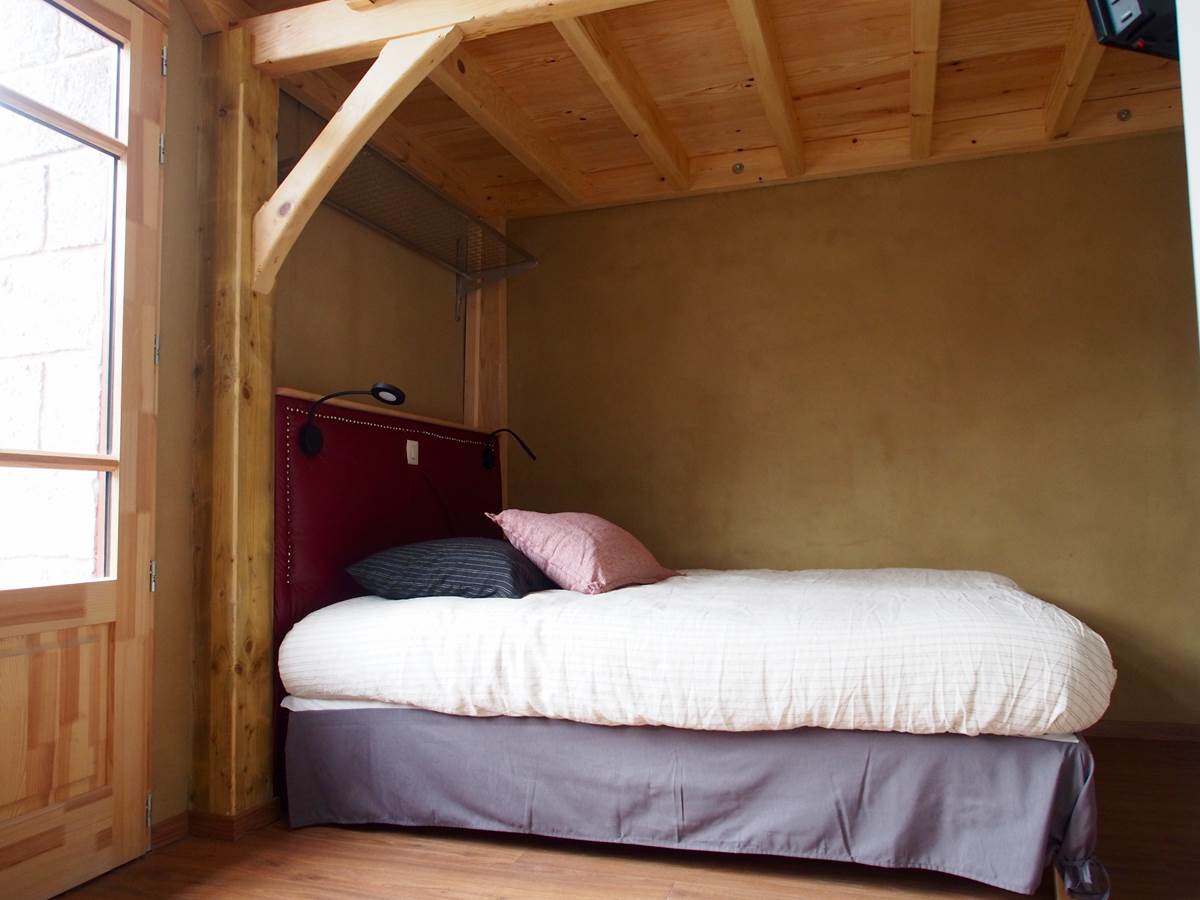 Chambre double PMR "Camin"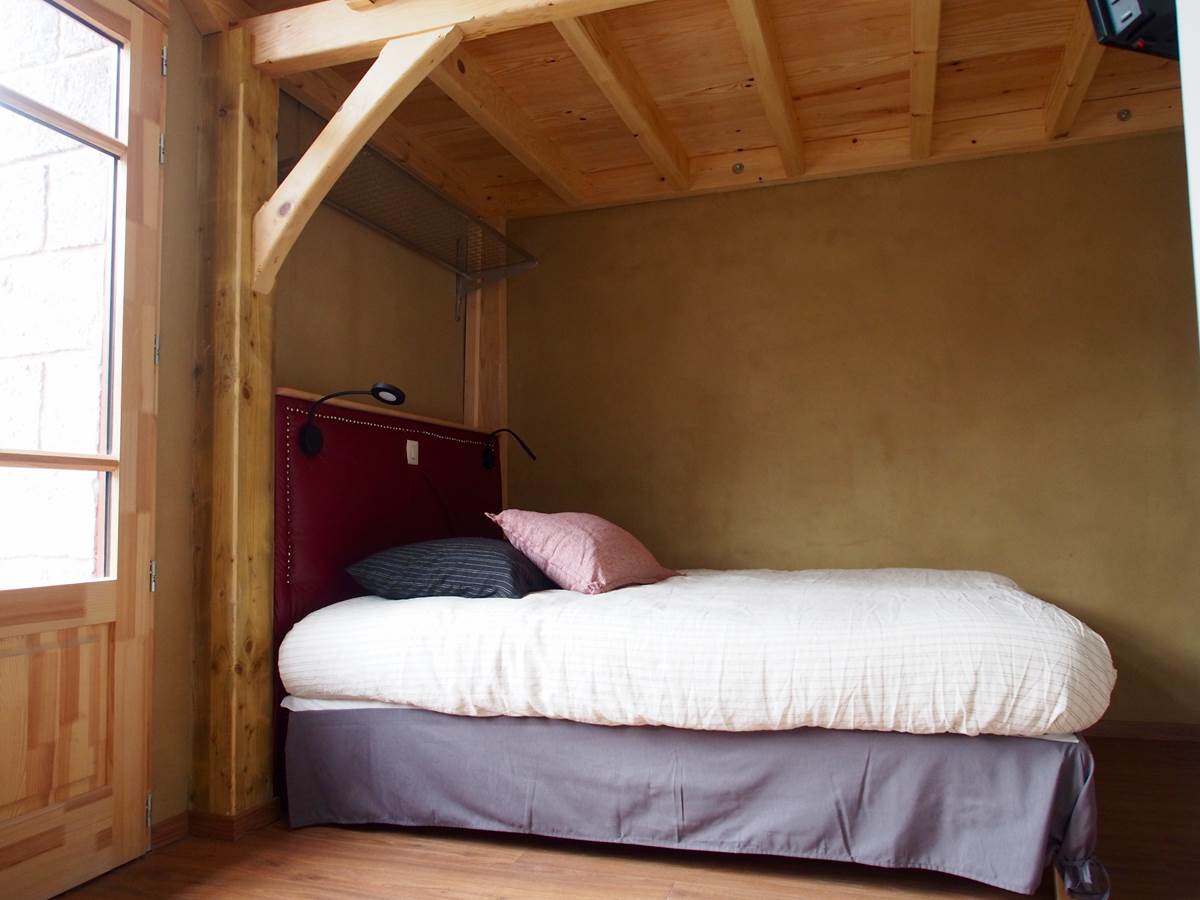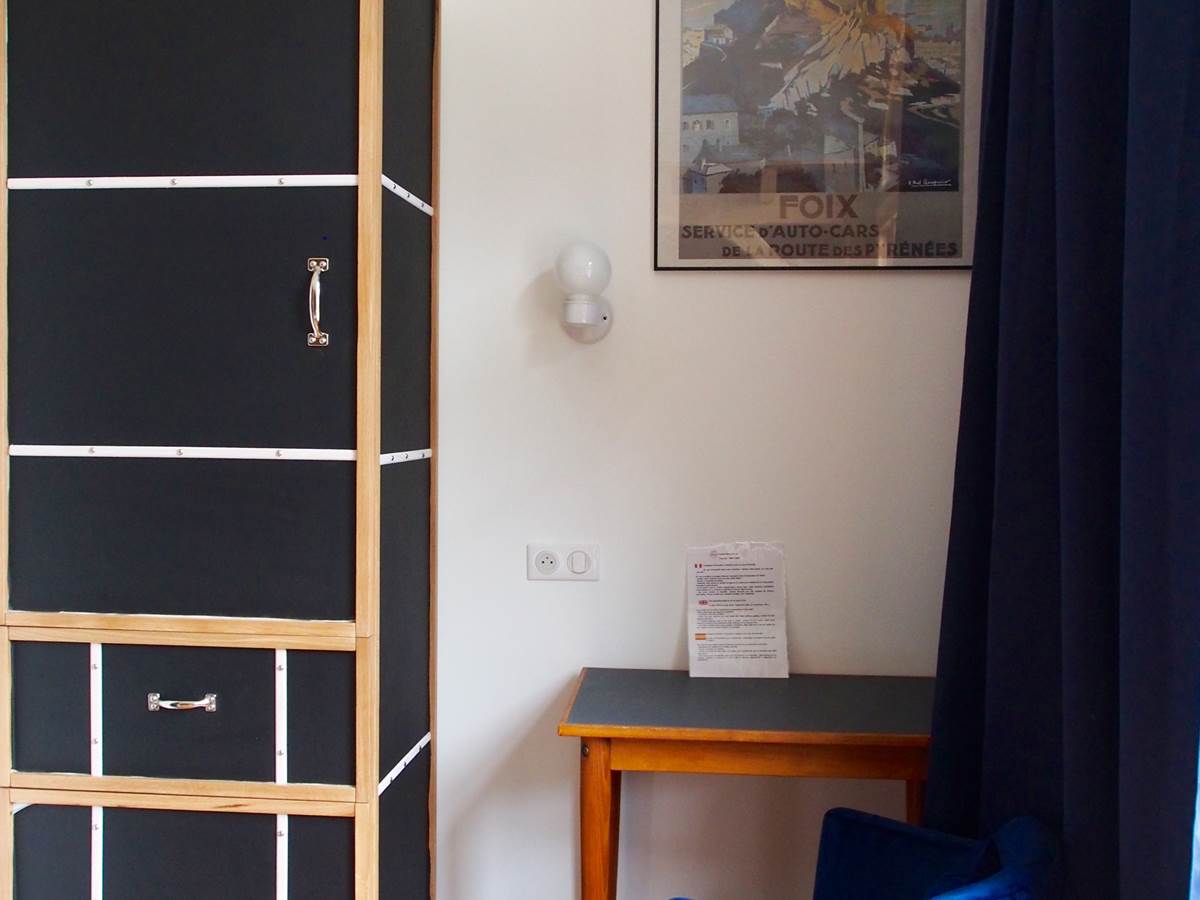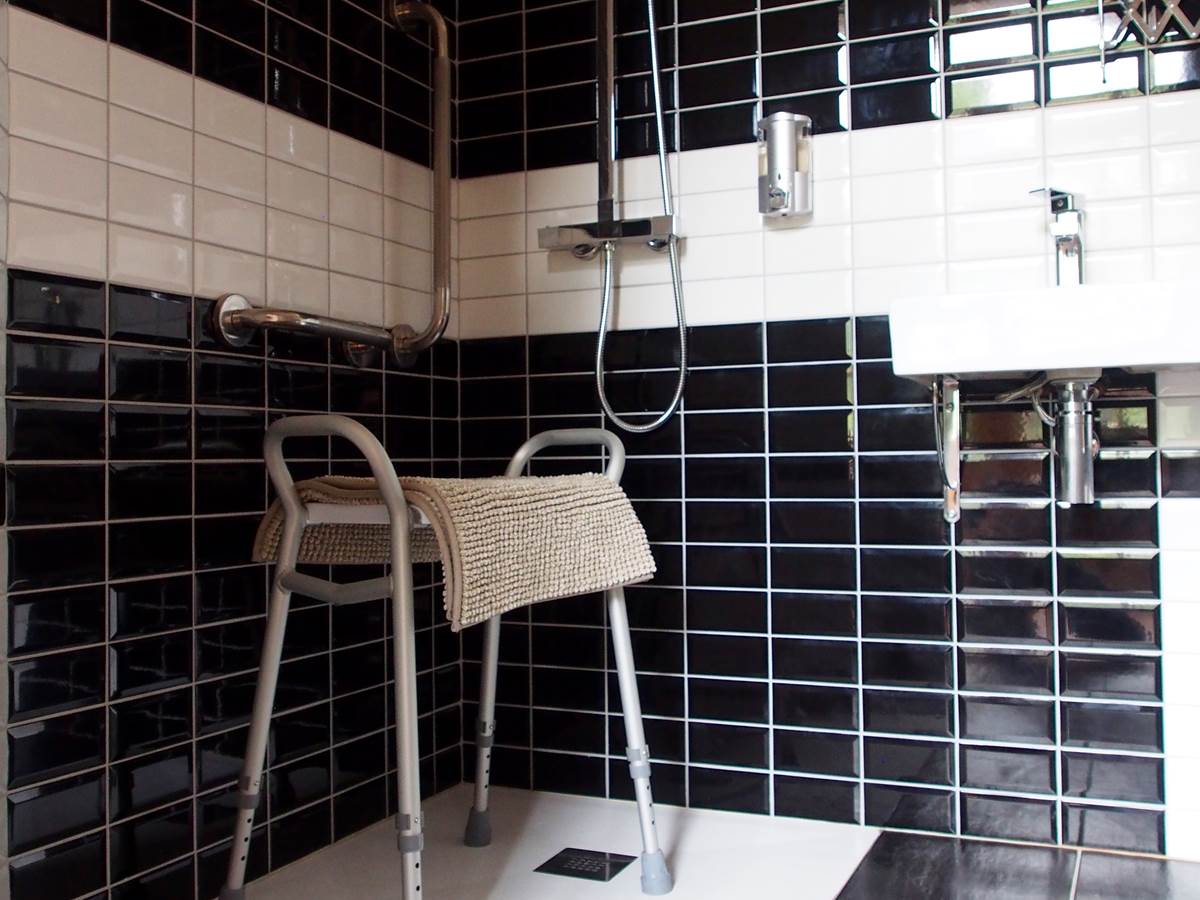 Loading in progress…
100% Secure Booking, Best Rates Guaranteed, Instant Confirmation



Double room PMR "Camin"
Planvienguts en Camin!
The "Camin" room means "Chemin" in Béarnais. Covering an area of 19.3m2, it is located on the ground floor of the establishment on the track side . This part of the station, behind the reception desk, was previously reserved for administration. You have seen on the left bank of the Gave d'Aspe, the Layens, Oelharissa, the hearts of Osse and Athas. A large French window gives you access to a small private terrace , ideal in the evening.
Spacious , the "Camin" room cultivates the atmosphere of train travel with "trunk" furniture, metro tiles. Adapted to people with reduced mobility or suffering from a visual or hearing disability , you will have a suitable bathroom with walk-in shower. This room is also ideal for couples with a baby or hikers looking for a very early start.
Cramba "Camin":in love with ostria, aquesta cramba que e adobada tà arcuélher monde dab a handicap. Que'i trobaratz ua sala de banh dab docha a l'italiana, ua terrassa e ua beròja vista de cap au Layens, Oelharissa e eths còrs d'Òussa e Atàs. Costat via SNCF era decoracion que'v brembarà los viatges en trin d'autes còps.
A bèthlèu a noste!
Check-in Time 15:00
Check Out Time 11:00
Maximum Capacity:2 person(s)
Queen-Size Beds:1
Baby Cots:Yes

Your Comfort,
Our Services
Our services
Baby cot
Bath products
Free WIFI
Hairdryer
Non-smoking rooms
Private terrace
Shower
Television
TNT
Wheelchair access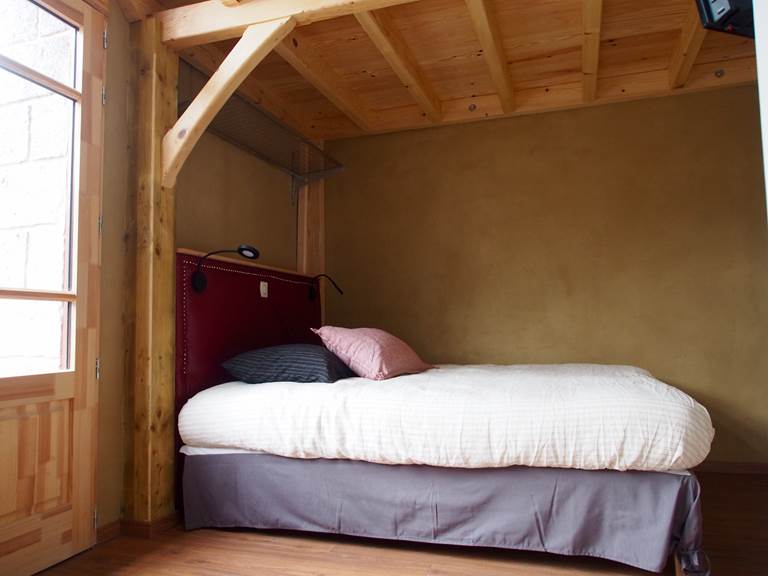 Until 31 dec 20
Séjour 2j/1n en demi-pension pour 2
Chambre double PMR "Camin"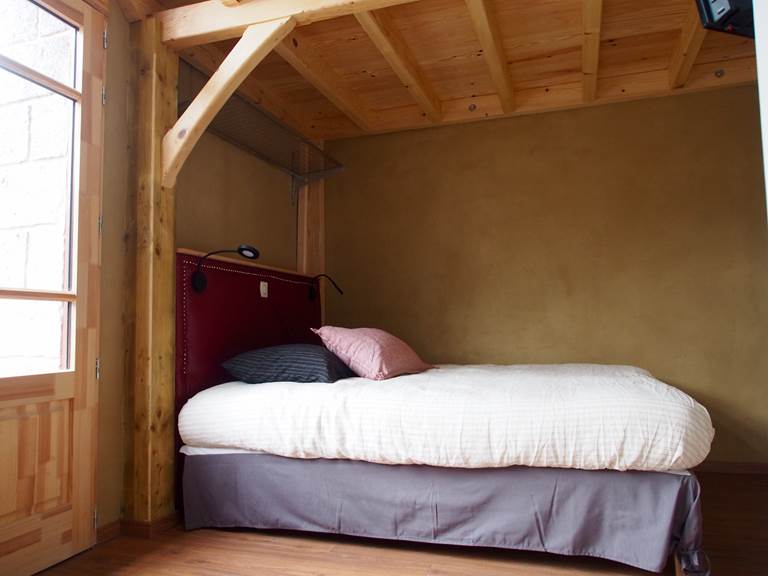 Until 31 dec 20 -10%
4 nuits de Transhumance
Chambre double PMR "Camin"