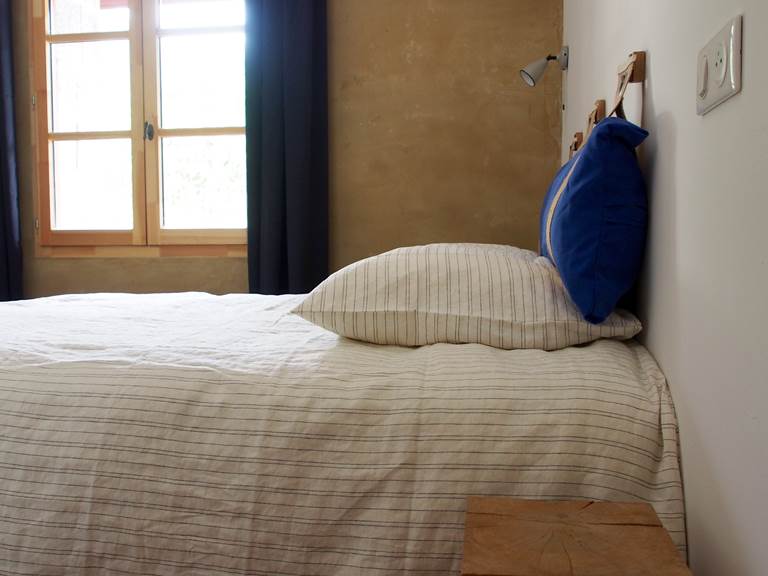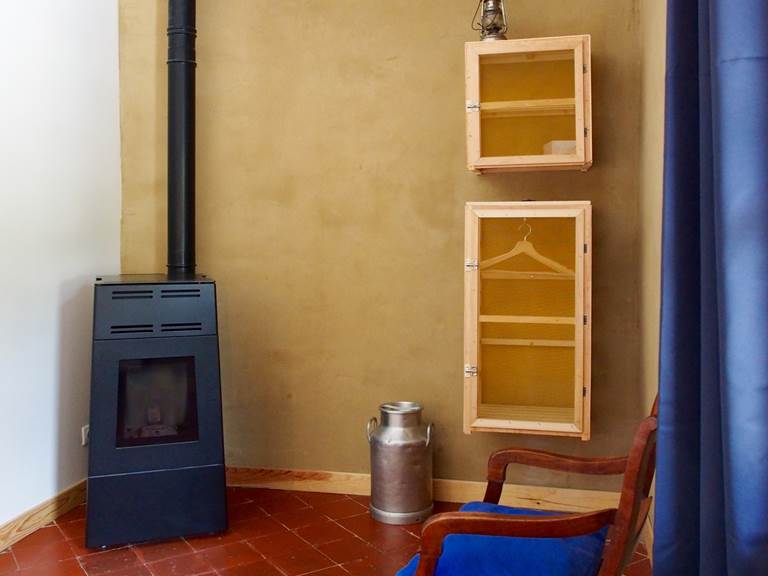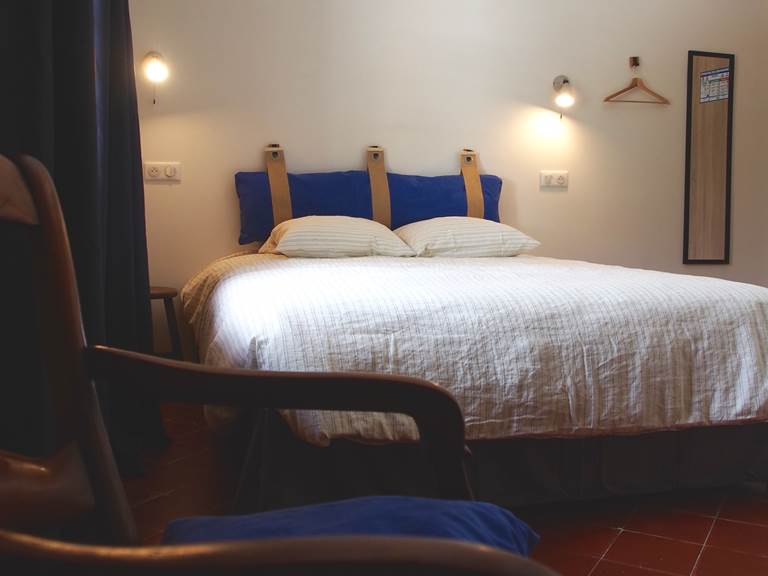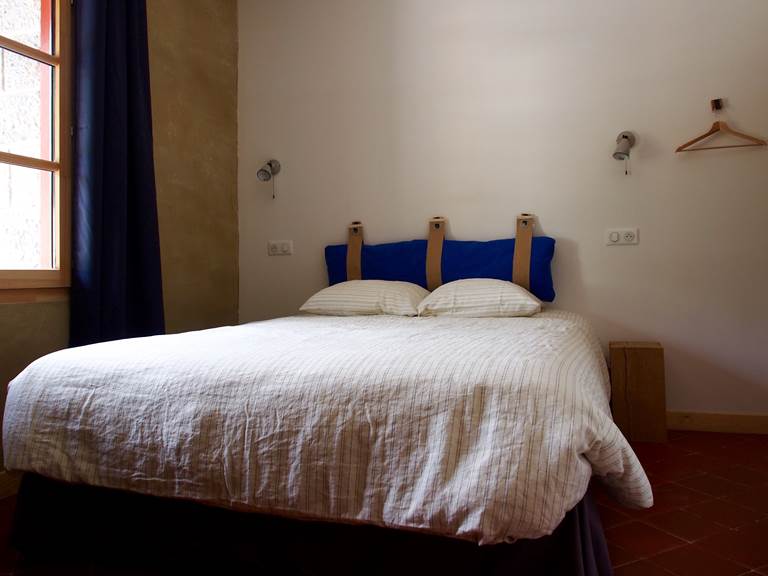 Chambre Double "Oelhèra"
Check-in Time 15:00 Check Out Time 11:00
Maximum Capacity:2 person(s)
Queen-Size Beds:1

Book Now
Availability
"Oelhèra" Double Room
Planvienguts a Oelhèra!
"Oelhèra" means "Shepherdess" in Béarnais. Located on the 1st floor of the establishment (access by stairs), this room with an area of 17.1m2 welcomes you in a pastoral and sober atmosphere evoking the "cujalar" the summer hut : fireplace corner with wood stove , tommettes century old and earth plastered, minimalist bathroom, woven raw wool bedspread. This room was previously the kitchen of the SNCF official accommodation. From your windows you can see Ourdinse, the Aydius valley and Bergout.
The "Oelhèra" cramba that v'arcuelh on the 1st floor of the wards. Que éra la cosina deth capdau dera gara. Dab perbòc de tèrra, aprica de lan, cheminea e un canton, que'v brembarà drin los cujalars.
A bèthlèu a noste!
Your Comfort, Our Services
Bath products
Coffee maker
Free WIFI
Hairdryer
Non-smoking rooms
Shower
Television
Towel dryer
Special Offers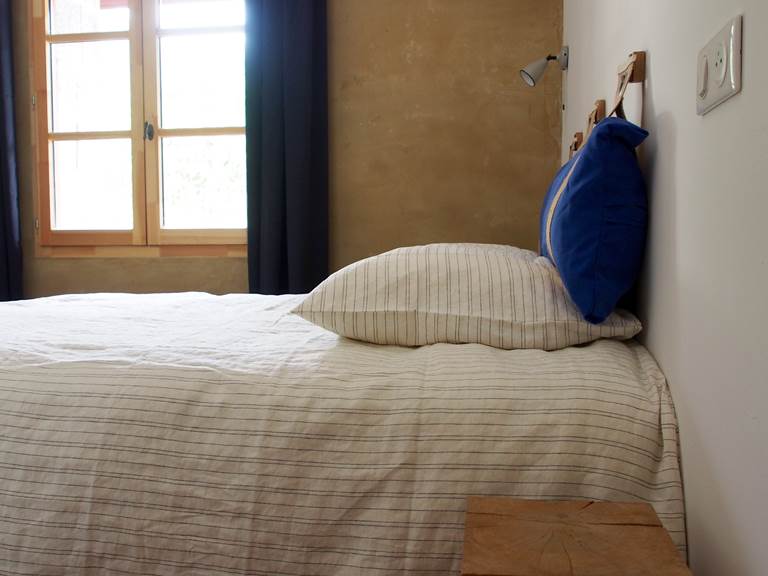 A partir de 4 nuits, 10% de réduction sur votre chambres et une petite attention supplémentaire ! Le petit-déjeuner est offert aux enfants jusqu'à 12 ans.
Loading in progress…