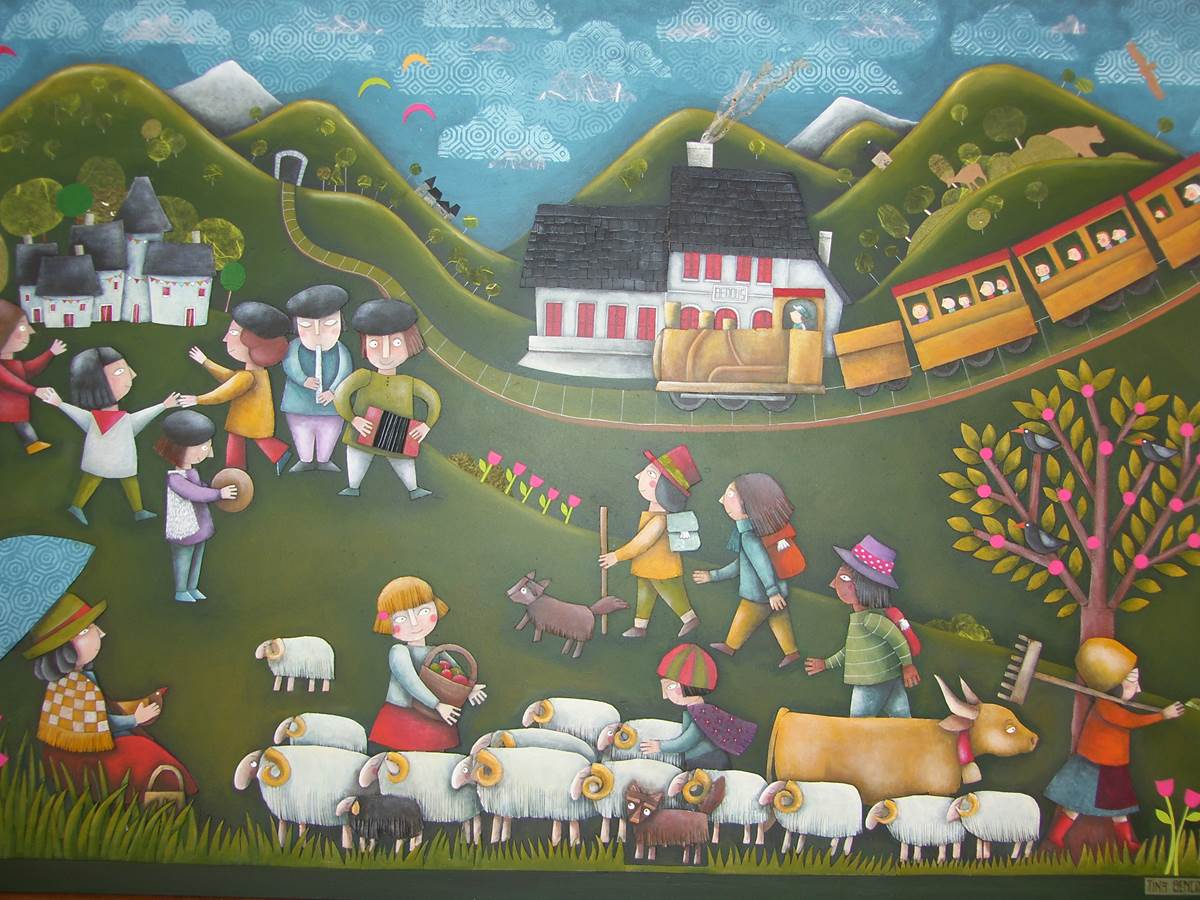 Our News
16 Mar 20

Transhumance & cie completely closed

"Amics la nueit que s'ababa, e que sortim d'un lèd saunei.Bastir tà nos que tardava. Que seràm ço qui bastiram." Arraya
The café hotel restaurant are now closed for as long as necessary. We hope to use this time to prepare a warm welcome and make the right choices for the rest of Transhumance & cie. We look forward to seeing you again ... as soon as possible and in great shape!


08 Mar 20

March 2020 holidays

Dear clients,
The hotel-restaurant will be closed for holidays from Sunday 8 March at 5.30 p.m.
Reopening Sunday March 15 at noon.
Adishatz ea bèthlèu!

11 Feb 20

Hartèra Biarnesa / Banquet Béarnais, support evening for Action Against Hunger

A few days before Dimars Gras / Mardi Gras, we are offering a "Hartèra Biarnesa" evening at the Transhumance & cie restaurant at Bedous station at 8 p.m. Part of the profits from this evening will be donated to Action contre la Fai m.
On the menu:
Chicken in the pot and rice with fat
Aspe Valley cheese buffet
Dessert buffet: Milhassou, donuts, Catalan cream
Coffee, mulled wine
In music !

Price: 25 € / adult, 12 € / child

30 Jan 20

Valentine's Day dinner

Friday February 14 evening
(by reservation)
Valentine's Day menu 30 €

Amorós wine: Pacherenc du Vic Bilh, Labranche-Laffont estate

Lo men còr que pataqueja / Heartbeats
Salad of duck hearts stuffed with homemade foie gras

Malh d'Amor / Summit of Love
Roast rack of lamb with Hélène honey
Small vegetables

Potets gormands / Gourmet kisses
Well of love, roasted pineapple with spices, ice "" frosty meadows ""

Reservation at the restaurant, via the contact form or by phone on 05 59 34 97 59
Adishatz ea bèthlèu!


28 Jan 20

Milk-fed lamb in a wood-fired oven

Saturday February 1 for lunch and dinner and Sunday February 2 for lunch, come and taste the lamb from the Lassalle farm in Lourdios-Ichère.
We offer this dish as a suggestion for € 18.
Reservation at 05 59 34 97 59
Adishatz ea bèthlèu!

10 Jan 20

Bedous station in Grands Reportages on TF1 this Sunday, January 12!

Julie Thierry, journalist at Durite Production and her cameraman colleagues followed the construction of the station between February and August 2019. They shared many moments with us as with 3 other couples renovating former state property (a prison, a hospital and a military fort). The report will be broadcast this Sunday, January 12 ... we can't wait to find out and why not share this moment with you! Adishatz and others bèthlèu!